Tours Itinerary
Tour Dates
Tour Prices
Tour FAQ
Nicaragua Relocation Tours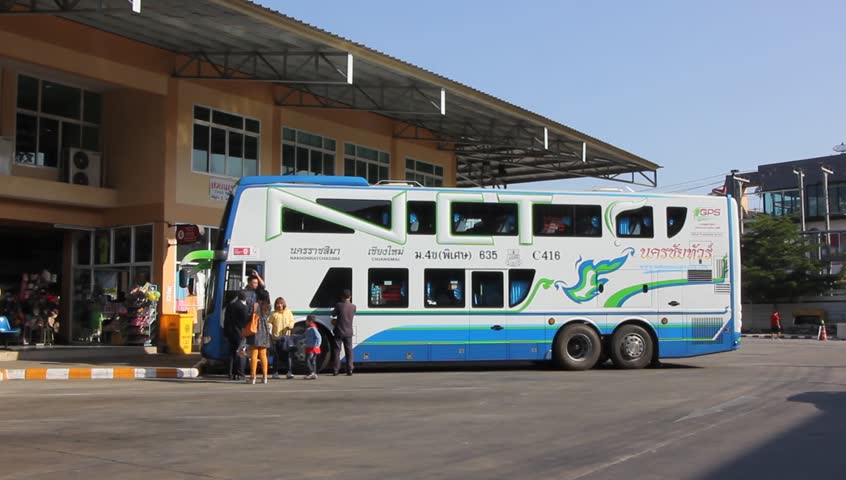 An Amazing Adventure Is Waiting For You!
Leave All Your Worries Behind…
Let Us Take Care Of Everything For You!
We're Your Nicaragua Relocation Experts!
Our 6 day 5 night ALL-INCLUSIVE  Nicaragua Relocation Tour ™ will introduce you to the inexpensive and wonderful lifestyle available when you retire in Nicaragua. You'll pay one flat fee for the Tour which will include all ground transportation, lodging, and meals during the Official Tour PLUS your flight back to Managua City after the tour!
Learn what life would be like when you retire in Nicaragua
This is NOT a real estate buying tour. There is no agenda to "sell" you anything. My only goal is to introduce you to the Nicaraguan way of life and give you all the information you need to make a smooth retirement in Nicaragua. You will get information about homes for sale and rentals just so you can see what's available at various prices.  But I'm not trying to sell you anything.  In fact, if you do decide to move to Nicaragua, I strongly advise that you DO NOT BUY, it's better to rent for at least 6-12 months before you make a buying decision.
We'll visit local shops and markets to discover the BETTER and MORE AFFORDABLE way to live.  Imagine dinner for two for less than $8 including drinks!
You'll discover why so many
people are retiring in Nicaragua!
The tour will take you from large metropolitan areas to resort beach areas that have every amenity and luxury you'd ever need, and funky beach areas with a laid back atmosphere.  You'll  also visit popular highland towns where thousands of expats live, and rural areas teeming with opportunity.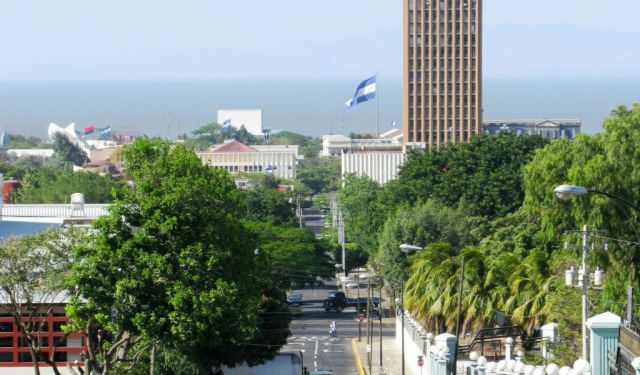 You will see for yourself how the Nicaragua health care system works, how you can get health insurance for as little as $70 per month, and where prescription medication can cost far less than the US or Canada.  You'll learn the secret to getting a 90% discount on all medications.  Many drugs can be purchased without a prescription.  Bring a list of medications you currently take to see what they will cost in Nicaragua. International health insurance is also available which will cover you in Nicaragua, your home country, and anywhere else in the world. You'll be shocked at how affordable international health insurance is in Nicaragua. (I pay $2200 a YEAR for international health insurance)
Thanks Pierre TL for this wonderful  Nicaragua short video
Everyone who has been on our tours says the highlight of the tour is the opportunity to visit with expats who live in Nicaragua. You'll have plenty of time to ask questions and get answers from people who have already made the move to Nicaragua. See the photo below… this was a visit to Richard Detrich's (author of "Escape to Paradise) home and coffee farm in Palmira.
pic
There's More…
You'll learn how to move your existing business offshore and how you can reduce your taxes by about $102,000 per year, per person if you are a US citizen. Luckily, people from most other countries do not need to pay taxes on their worldwide income.
I'll help you get an offshore bank account set up in about an hour – it's much easier than you think.
Before we moved to Nicaragua, I spent hundreds of hours researching how we would get things "done" when we moved here.  To make your life easier and save you hundreds of hours of research, everyone on the tour gets my ROLODEX which includes:
Health insurance companies, plus little trick to save an extra 30%
Private hospitals, Doctors, Dentists, and specialists
How to find a rental.. and things to watch out for
How to get BIG discounts on many purchases in Nicaragua
CPA's with expat & Nicaraguan experience
Meet with Attorney to learn about visa options and business structures
Shipping and moving companies (Tips for saving money, too)
What it takes to start a business in Nicaragua.. and which businesses are off limits.
Pet relocation (my step-by-
-step guide for a smooth transition)
Trustworthy real estate agents and property managers (they are hard to find)
How to get online orders (Amazon) and mail delivered to you
Selling on Amazon  – Without touching products
The best way to take title to a property if you decide to buy
How to send and receive faxes without using a fax machine
We will help you set up an Offshore Bank Account!
How to get 2.5%.. compounded daily.. on a savings account … without a CD
Typical budgets in various areas (some are more or less than others)
How to get phone calls to/from your country in Nicaragua… for free
How to bring a gun into Nicaragua and get a permit (or buy one here)
How to ship precious metals into Nicaragua.. tax free!
Where to buy precious metals like gold and silver in Nicaragua.
Learn How to Fund Your Life Overseas… Little Ways to Make Big Money
Step-by-step CHECKLIST of things to do BEFORE you move to Nicaragua
Best place to buy or rent a car, and MUCH more.
pic of nic crafts
NO ONE knows more about Nicaragua than we do!
You'll be able to learn in 6 days if Nicaragua is right for you and how you can improve your lifestyle with less expense and less stress!  We visit a variety of different areas so you can decide which area is best for you.
You'll fly in to Managua City to the Tocumen International Airport.   My driver will meet you at the airport.  We will make arrangements for you to stay at a beautiful hotel in the exclusive El Cangrejo area, with many restaurants and casinos within walking distance.  Even if you come in several days early, you can take advantage of our special "tour operator" rate for the  Managua City hotel.
Speaking of walking distance, if you can't walk 1-2 blocks on unlevel surfaces, go up and down stairs easily, and sit in a bus 1-2 hours, this tour and Nicaragua may NOT be for you.  Sorry, but we have no way to make special arrangements if you are not able to get around easily on your own.  Nicaragua's sidewalks are not level so you need to be very careful everywhere you walk.
Once you sign up for the tour, you will receive our Welcome Package which contains lots of tips and tricks to make your trip to Nicaragua easier.  You'll also learn what luggage you should and should NOT bring and how to save money if you use your cell phone.
A $500 per person deposit is required to reserve your spot on the tour.  You can pay that ONLINE HERE or call our office at 647.448.2052.  The remainder is not due until 30 days before the tour.  We will send you a payment link for your final payment. Once your final payment is made, we will start helping you make arrangements for things to do before or after the tour.  It will be necessary for you to turn in all pre and post tour arrangements not later than 2 weeks before your tour (30 days before is even better).  Failure to plan early may make it impossible to do some of the things you want to do.
Once you sign up for a tour, you will receive a Welcome Package with ideas of things to do before or after the tour.
You will see that taxis and buses are readily available, convenient, low cost, and versatile. Uber is available in Managua City too.. you can even request an English speaking Uber driver!  You can compare these scenic, fresh air, and friendly rides to your present mode of commuting.
A car and all associated expenses may not be necessary in Nicaragua depending on where you live.
During the tour you will learn what life is like when you retire in Nicaragua.  You'll get some of the best kept secrets we've discovered since moving here.  Sign up early because our tours sell out several months in advance.  Even though we have a large comfortable 44 passenger bus, we keep the tour size low at 20-30 people maximum so seating will be comfortable and there will be plenty of time for me to answer your questions.
After the tour, you will be invited to our private forum where you will get updates about Nicaragua, information about great deals on rentals, and much more.  Plus, after the tour we will continue to be readily available to answer your questions about relocating to Nicaragua.
We're Ready to Show You How to Retire in Nicaragua!
OUR PRICES:  USD $2400 per person (private room) or $4000 for two people staying in the same room. After the tour, your transportation to the airport PLUS airfare from David or Bocas del Toro to Managua City is included .  We only require a $500 per person deposit to reserve your spot.  If you need to cancel, just let us know at least 30 days before the tour for a full refund.
CLICK HERE to see Tour Dates
Ask about family discounts for more than 2 staying in the same room
place button for tour here
All orders will be processed by Next Door LLC DBA Nicaragua Relocation Tours using encrypted and secure Authorize.net.  Call 972-496-4500 to register for the tour OR order online by clicking on the Book Tour button above.    You can pay your deposit by any credit card or send a check to our Austin Texas office.
FOR MORE INFORMATION:
EMAIL   info@NicaraguaRelocationTours.com
OR CALL 647.448.2052
Courtesy Pic by Dylan Haskin